Monthly Business Support Program

Do you need help growing your business? I work a long side small business owners to provide hands on help and strategic thinking to grow. If you don't have a full time need for resources or technology at this point in your growth, I can help fill the gaps to take your business to the next level. Monthly freelance plans available in these economically uncertain times (packages range from 2-8 hours of support per week based on your needs).


I can provide help with things like:


Creating/implementing a marketing plan
Digital content creation and management
Creating performance standards and reviews
Conducting customer surveys
Creating or updating your business plan
Documenting work flows/procedures and making process improvements


Support can come in many forms depending on your needs – advising, coaching/goal setting, strategy, project management or hands on assistance to name a few.


Email or Call Today to Set up a No cost, No Obligation Meeting. 403-483-9006. Local Calgary Small Business Consultant.
Business Plans

Are you thinking of starting a new business and need to understand your market potential, expenses and breakeven point to assess feasibility? Or need to apply for start up money from the bank? Or maybe you have an existing business and want to expand and go to the next level? I can help put together a business plan to accomplish your goals and offer three different levels of assistance.
Full Business Plan Creation
I can create a full business plan which would include a: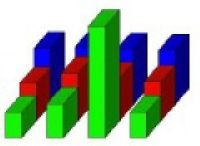 1) Business overview and sales & marketing plan - market analysis (gage potential volume), a competitive analysis, value proposition development (and branding) and a high level communication strategy/plan;

2) Operating plan

3) Human resource plan

4) Financial plan

This is created by extensive interviewing of you by email, phone or in person.

Cost: Starting at $4000 plus GST

Business Plan Coaching

I can coach you to develop your own plan. I provide templates and instructions and coach a person through doing their own plan and review their work and progress.


Cost: Please contact us

Business Plan Editing
Hourly as needed assistance. Depending on how much assistance you require I could provide hourly consulting and give you some guidance and tips on how to do the plan yourself or review your final plan once complete.


Cost: Please contact us

Marketing and Communication Plans


Are you ready to put together a structured marketing plan to grow your business? Tired of trying "a bunch of things" and aren't sure of what's working and what it's getting you? I can help put together a strategy and communication plan to grow your business. I offer varying levels of assistance to meet your needs.

Full Marketing Plan Creation

I can create a full marketing plan which would include:

1) Marketing audit survey (client fills out to provide background)

2) Market analysis (identify target markets)

3) Competitive analysis (3 competitors)

4) Unique selling proposition validation

5) Existing customer review and communication plan

6) New customer review - marketing options, costs and recommendations for attracting new customers

7) 12 month communication plan and budget

Cost: Starting at $3000 plus GST

Marketing Plan Coaching

I can also coach you to develop your own plan. I provide templates and instructions and coach a person through doing their own plan and review their work and progress.


Cost: Please contact us





Marketing Plan Editing
Hourly assistance as needed. Depending on how much assistance you require I can provide hourly consulting and give you some guidance and tips on how to do the plan yourself or alternatively I can review your final plan once complete.


Cost: Please contact us





Why get professional help with your plan?
Save your time, save your energy, get support if you are working on it alone, get a sounding board, and get a professional plan!

Why us?
I offer flexible options based on what you need. I provide advice and support during the process. I can provide additional ongoing support after you start/expand your business.




Email or Call Today to Set up a No cost, No Obligation Meeting



Contact us today to set up a no cost/no obligation meeting to discuss how we may assist you in achieving your goals. Email: info@rkbsi.com, Phone: 403.802.0018, Calgary, AB



If you have any questions or need additional information regarding our service packages and pricing please contact us via email or phone.

Local, Personalized, Affordable Business Support

"RK Business Solutions Inc. helped me put together my game plan for opening a premier wine tasting boutique in my market place. Their help was invaluable in building a business plan and roll out strategy. They also assisted us with creating and implementing our marketing plan, while I tackled the multiple challenges of running a new store and having fun at it!" Owner, Retail Wine Store